In December 2016, I struck up a conversation on Twitter with a gentleman who admired the cover of one of my books. Flattered, I told him the designer was Bookfly Designs, and we talked a little about the plot of the story, and so on. Then the gentleman asked whether, if he were to buy a copy of the book, I would be willing to autograph it.
Well, I was so flattered, that I offered to autograph the first three and send them to him, free and gratis, as Nancy might say.
Lo and behold, the gentleman turned out to be the Mayor of Axminster! He had a connection with the Axminster Library, and thought it might be nice after he read them to donate them to the library. To which request, of course I said YES. Not only because I was flattered to be asked, but because I think that libraries are important, they are repositories of knowledge and information, all librarians are a gift to this earth. That my books might be among this collection feels fabulous to me.
Here is a picture of the Mayor, Cllr Paul Hayward, and Mathew Brown of Axminster Library posing with the first book in the series Fagin's Boy: The Further Particulars of a Parish Boy's Progress.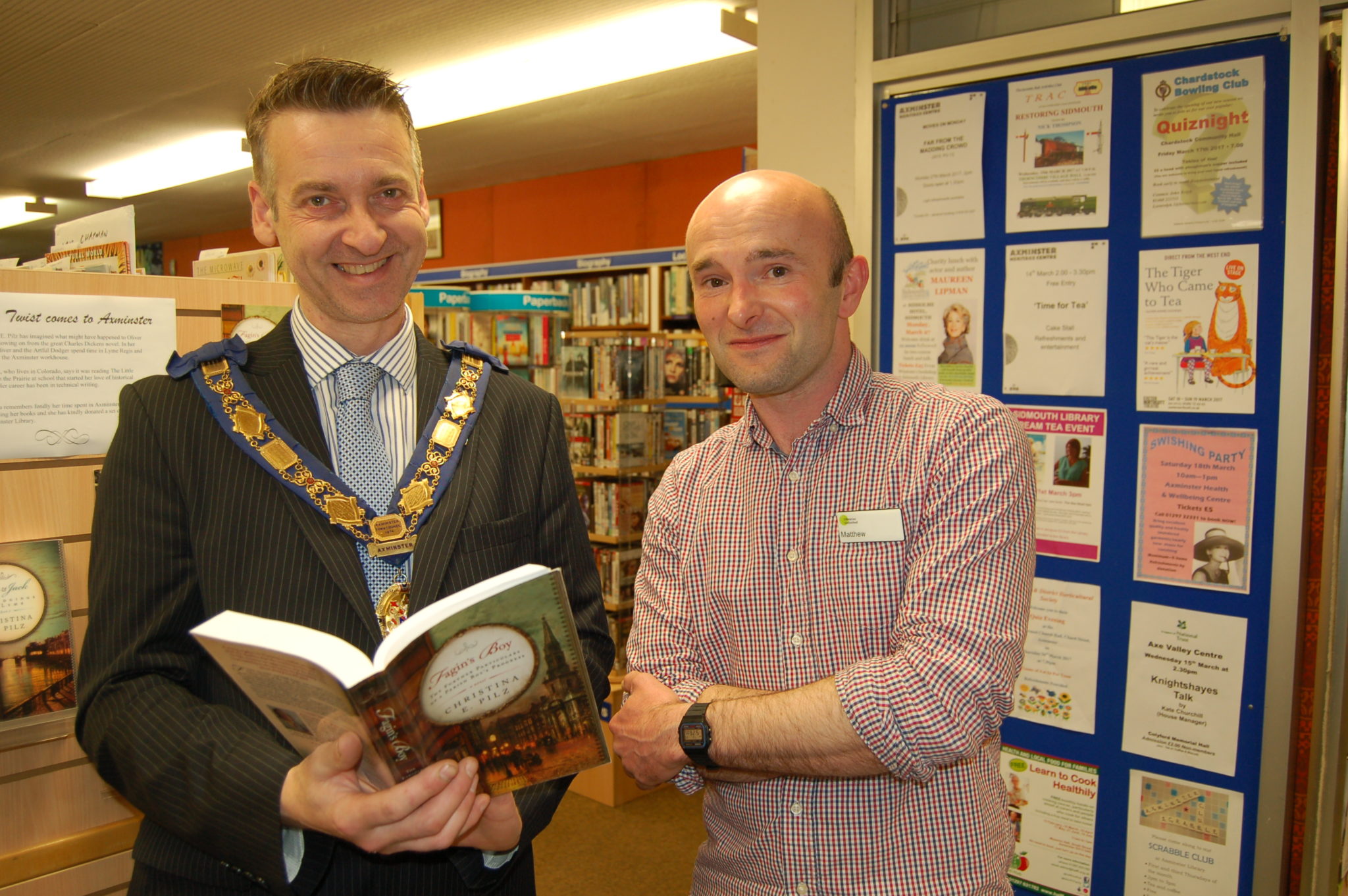 Library Supervisor Sarah Jones is the one responsible for the lovely display of my books.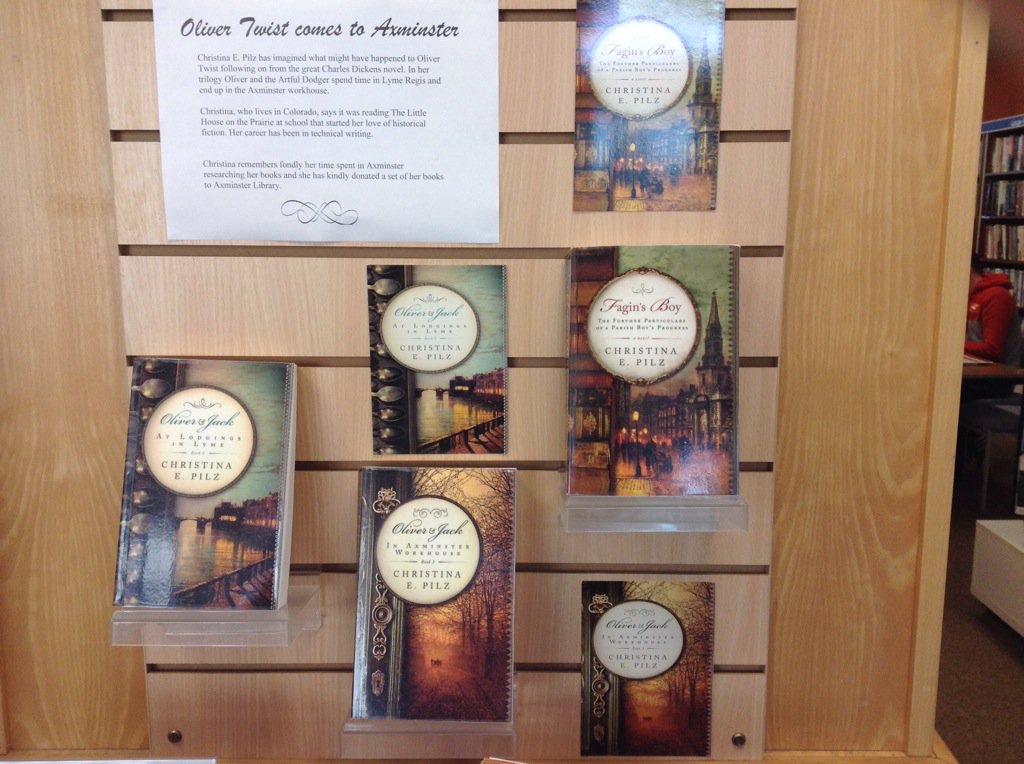 The article about this happy event was written by Anders Larsen.